Biological Control and Ecological Impacts of Spotted Knapweed (
Centaurea maculosa
) in the Upper Peninsula of Michigan
Jordan Marshall, Andrew J Storer
As in previous studies, areas with spotted knapweed present show lower native plant species diversity.
Insect groups are sensitive to spotted knapweed.
Dune stabilization from spotted knapweed may alter the disturbance regime of the dunes

.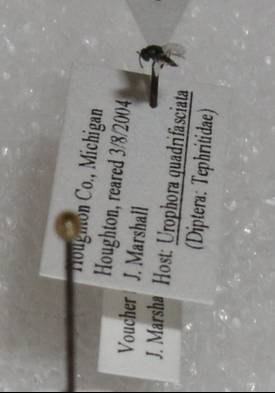 Pteromalus purpureiventris
(Hymenoptera: Pteromalidae) found parasitoid utilizing
Urophora quadrifasciata
larvae in spotted knapweed seed heads.