Pitch Canker and Monterey Pine Health
Brian P. Henry, Andrew J Storer
"Monterey Pine (Pinus radiata) in California: Variation Among Native Forests and Health as a Predictor of Tree Removal in an Urban Forest (A Thesis)"
View the Publication
(pdf)
Scroll down for more info!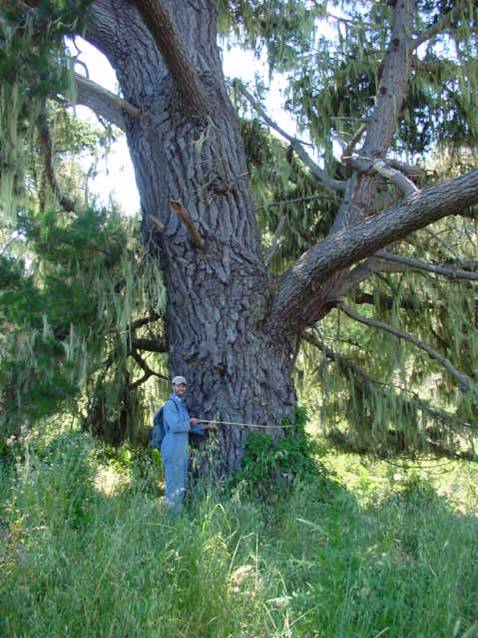 Three native Monterey pine (
Pinus radiata
D. Don) populations occur along the central coast of California and cover a total area of approximately 5,330 hectares. The goals of this research were 1) to provide a contemporary characterization of the three native populations and 2) to determine which biological and environmental factors were predictive of Monterey pine street tree removal in an urban forest. For the natural forests, forest heath, stand structure and understory plant communities were compared between six stands, four on the Monterey Peninsula and one each at Año Nuevo and Cambria.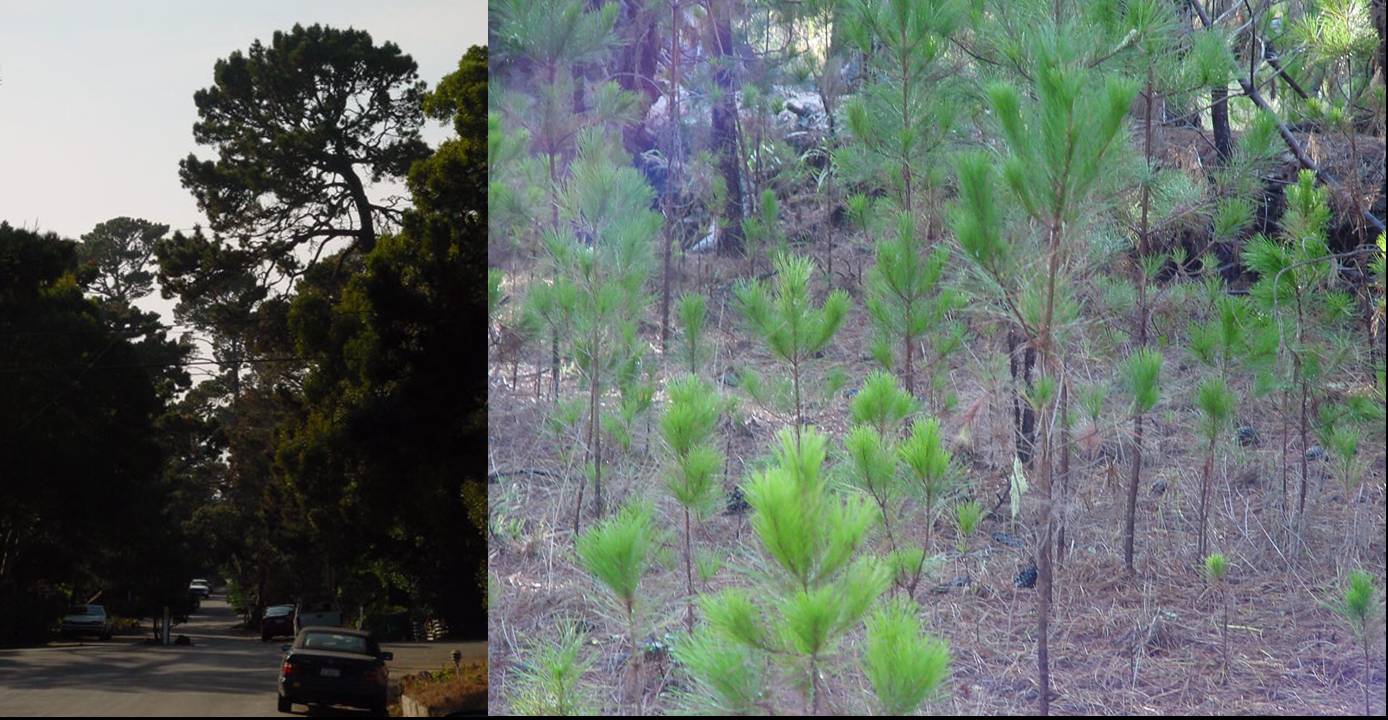 On the Monterey Peninsula, coastal stands had higher incidence of pitch canker, a disease caused by the exotic pathogen Fusarium circinatum (Nirenberg & O'Donnell) and abundance of red turpentine beetle (Coleoptera: Scolytidae). Regeneration rates and recruitment success was also greater in the coastal stands. The richness of shrub species was lower in the inland stands and there was a negative correlation between poison oak percent cover and seedling regeneration. For the urban forest of Carmel-by-the-Sea, the height and diameter in 1988 of trees that had been removed by 2005 were significantly greater than trees not removed and the presence of red turpentine beetles (Coleoptera: Scolytidae) in 1992 was a significant indicator of tree removal. Trees that develop pitch canker by 2005 were shorter in 1988, were more likely to have pitch moth and had a greater number of pitch moth attacks in 1988, than were trees which did not develop pitch canker by 2005.